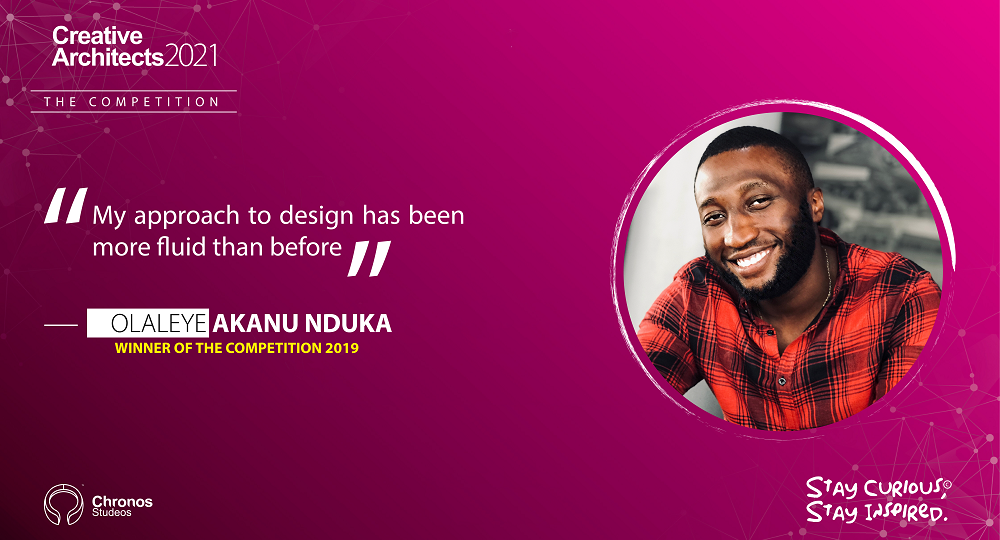 Akanu Nduka Olaleye is one of the Winners of The Competition 2019. Emerging as the 1st winning entry which was the design of "The Marketplace", a commercial hub for exchanging goods and services at different scales, multi-cultural backgrounds, and ethnicity. The aim was to create a safe, sociable, secure, sustainable, function, and well-planned space for traders and customers. His design was based on a survey of shopping centers in some parts of Lagos, Nigeria. In an exclusive interview with us, he shares his experience, victory, and learnings since that time.
---
Tell us a little about yourself (your name, background, and so on)
My name is Akanu Nduka Olaleye, I am the creative director at Ngboto, I am an alumnus of the school of architecture, university of Lagos.
Why did you enter "The Competition 2019"?
I saw it as an avenue to showcase my work and get constructive feedback from my colleagues in the industry.
What did you think about the brief given and what were your challenges during the competition?
I found it very interesting and straightforward, I also like the fact that it was open in its scope. I think the major challenge that came with the competition was the time constraint. I started working on the competition about 12 hours before the deadline because I found out about it rather late. but it was tasking and fun.
What Inspired your design choice?
Well at the time I was researching the cultural dynamics of the Nigerian market place and the competition entry was an approach I was proposing to solve the issues the marketplace faced, so I decided to put it up for the competition to see how others felt about it.
What has changed about your life and approach to design since you won "The Competition 2019"?
Since the competition, I have been more open to public inputs and constructive criticism in my works. Basically, my approach to design has been more fluid than it was before.
What advice would you give to prospective contestants of "The competition"?
I believe they should inculcate a keen sense of control over what they are doing and have an unbiased judgment of the 'how' and 'why'. They should just base it on facts.
We appreciate you. Thank you for your time.
You are welcome, I also want to thank the Chronos Studeos team and HK Designs Limited for being a gracious host to us.
---
"The Competition" 2019 was met with so much energy. The Participants were eager to send their work right from the beginning, the team was also delighted to accept entries. Our judges were impressed and had an amazing time going through the submissions. Our inspiration was to celebrate exceptional architectural designs from young architects across Nigeria. Three winning entries emerged from the awesome collection of designs that were submitted.
 It has always been a delight to catch up with our previous winners.  Check out our interview with the two other winners: Anchor Obe and Ankinyelure Temitayo.
---
Click the button below if you wish to our support mission to enable young architects make great moves in the design and construction industry. Our sponsors also get an option to showcase their brands at The Creative Architects event.