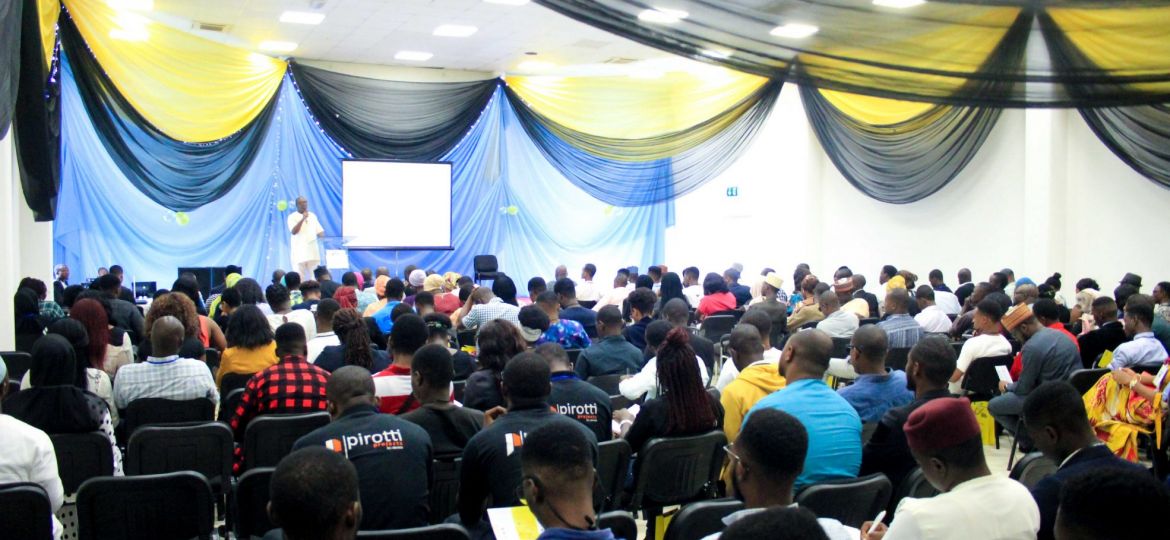 It's coming! The annual event we look forward to hosting and we're sure you look forward to attending…
Creative Architects 2018 (Abuja)
Why Creative Architects?
Community.
This is one of the major needs the annual Creative Architects event seeks to meet. Young creatives need as many opportunities as possible to meet established professionals they would otherwise only see on a phone or TV screen. Students need a chance to meet their peers from other higher institutions, and most importantly, learn about design outside the four walls of a classroom.
Also, Creative Architects aims to create connections and foster growth amongst stakeholders in the Built Environment Sector in Nigeria. We saw these gaps and decided to fill them. Since 2013, this community has grown and expanded beyond the city of Lagos drawing attendees, partners, sponsors and jurors for the design competition, from different locations within and outside Nigeria.
Bridging the Gap.
Creative Architects also brings architects-in-training— especially those still in school— together to listen to seasoned professionals discussing real problems within the built environment, sharing how they can choose to be different (ethically and creatively) and still thrive in Nigeria's challenging economic landscape, and exposing new technologies and possibilities in design and construction. This provides the much-needed pointer(s) the younger generation needs to know exactly how they can make the huge leap from school to practice.
Chill.
Taking time away from your office, work station or studio is as important to your productivity as signing up for Master Classes and attending workshops. Burnout and creative blocks are very real and they can cost you a lot of time and money. Creative Architects gives you a break from all the deadlines, meetings and errands. Take a day off to come laugh, learn and socialize- purposefully. Make a few new friends, bump into old classmates and colleagues, take pictures with starchitects, check out exhibitions stands and soak up as much creative energy as you can.
So in three words, what are we about?
INSPIRE. CONNECT. EDUCATE.
Why You Simply MUST Attend!
Almost every speaker we've ever had, to some degree, spends a bit of their time talking about their creative journey, how they started out in their area of specialization, why they made certain choices, mistakes they've made and how they worked through them, managing relationships, making collaborations etc. They often talk about their time in school and how they ended up where they are today. This information is priceless.
They answer as many questions as time allows after their presentations and have "mini-mentorship chit-chats" with young creatives in-between sessions.
This year, we're taking time to plan and work towards another event that will exceed all those before it. You CANNOT miss this opportunity! We are pooling our resources together and working towards making Creative Architects '19 a massive success.
Are you a young creative?

You can help us by spreading the word and sending in helpful suggestions and feedback from the previous years.
Are you an experienced professional?
Become a partner. Come work with us to make this year's event better than all the others put together. Promote your brand. Support our cause.
You can also check out highlights and videos of past Creative Architect events HERE.
Save a spot here:
[/vc_column_text][/vc_column][/vc_row]