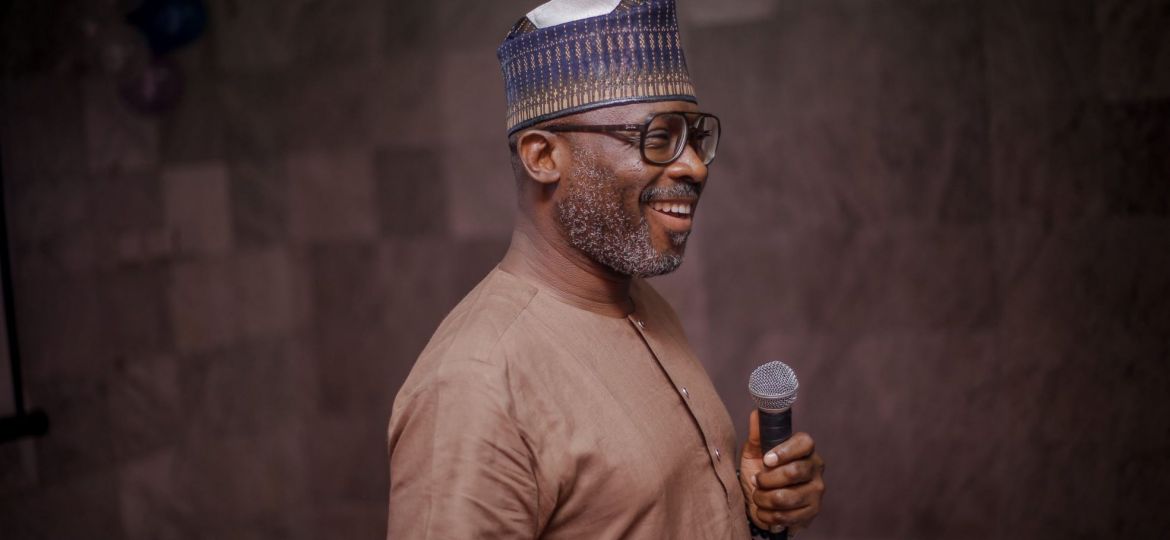 British-trained architect Adeyemo Shokunbi, who best describes himself as an architect-builder, has more than two decades of experience in the built environment both within and outside Nigeria. Before returning to Nigeria in 2006, he worked for a number of architectural firms in the UK, after which he set up an architectural and interior design firm called CFA Interiors specializing in the design and build of high-end new build and refurbishment projects in the commercial and private sector across the UK.
Upon his return to Nigeria in 2006, he started an architecture practice with his partner Mr Patrick Koshoni (a trained lawyer, now interior designer), Patrick Waheed Design Consultancy Ltd. (PWDC) in Lagos. This was however not his original intent, and he began his talk by sharing the story behind how a 'small project' (a crepe shop in one of the Lagos city malls) scaled up to what the PWDC is today.
Learning from his experience
Having gone through the design and planning phases for this particular project, Arc. Shokunbi proceeded to the 'site' and was let down on meeting the carpenter who would be executing his design concepts and decided to oversee the project, ensuring it turned out just as he had planned.
After then, a lot of projects he has been involved in began from wanting to solve a problem. For example, he had noticed some time in the early 2000s that a lot of people who worked on the Lagos Island could not afford 'proper' accommodation and so resorted to renting small one-bedroom apartments they could live in on weekdays, and return to the Lagos Mainland on weekends. He went on to pitch the idea of developing decent, affordable one bedroom/ studio apartment accommodation (instead of two or three-bedroom apartments which would be more expensive) to a client he had at the time. That simple 'idea' has grown to a huge part of the residential work the PWDC does today, and one could say that this offers more freedom in design choices and in the process of execution.
He talked about another part of his experience (one that is also very common to a lot of other architects) which is: working very hard on a design proposal only for the client to never go through with the project. He encouraged the attendees to see this as an opportunity to build their portfolio. The designs will also offer a reference when similar projects come up in the future.
Here's some of the other practical advice he shared from his years "in the field":
"Be passionate but also think about the business side"
Not doing this will cause you to go almost penniless after a project has been completed.
Below are some of the other things he shared during his presentation:
Be conscious of materiality, climate and the eventual maintenance costs your client will have to deal with.
Document your work through high-quality photography.
Work very hard on your last project. You never know what it will lead to.
Keep things very simple.
Before taking questions from the audience, he invited Arc. Koku Konu a senior colleague and friend, to give some practical advice to the attendees.
We can only offer a "sketchy" summary of all that was shared during his workshop so please check out the FULL VIDEO below to hear for yourself what was said "between the lines" and also to gain insights from the brief Question and Answers session!
You can also download his presentation by clicking the text below:
Concept to Construction – Ade Shokunbi speaks at Creative Architects
(Like, share, leave us comments and questions, but most importantly, get to work!)