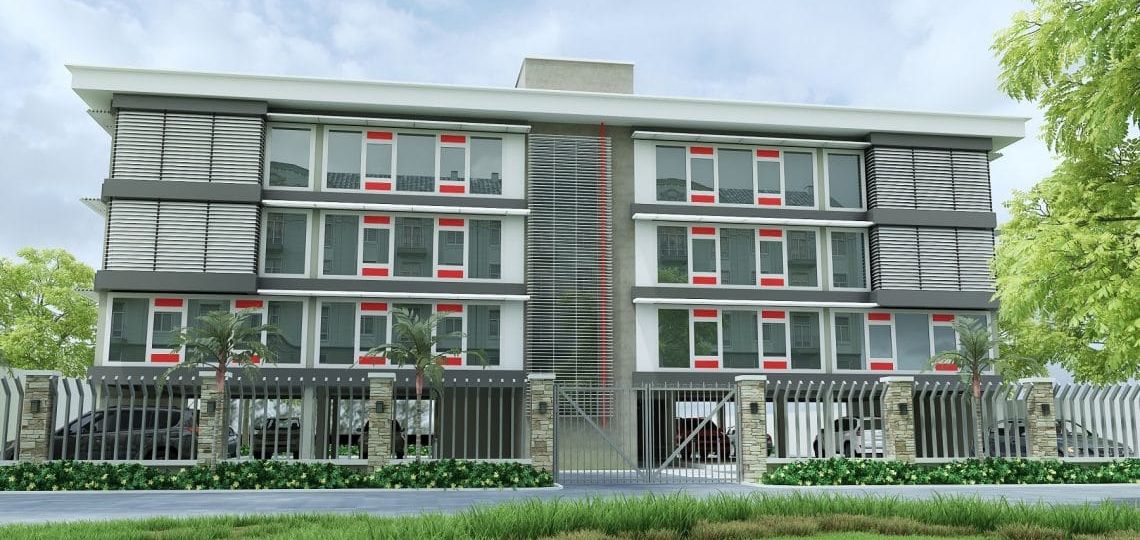 In our latest step-by-step video tutorial, Chronos Studeos Architect and Animation Supervisor Hassan Anifowose shows you how to create realistic terrain in Autodesk 3Ds Max using the populate terrain plug-in.
Over to Hassan…
---
We know that we have to deliver the very highest quality architectural renders for our clients, so it's crucial that every aspect of the final 3D visualization is as realistic as possible.
As you'll see in this tutorial video, I used a populate terrain plugin for 3Ds Max to help me produce the undulating grass terrain in front of a commercial office development in Ikoyi in Lagos, Nigeria.
I hope you'll agree that our collective teamwork to produce a set of renders such as the one you see below of the Ikoyi development (we'll publish them all to our online Portfolio in due course) was worth the many late nights which turned into very early mornings
[laughter][/laughter].
I hope you enjoyed the video? If so, may I kindly ask that you take a moment to share this page with your friends and anyone else you think may like to see it as it's thanks to your immense support and encouragement that we work to bring you videos such as those found across our website.
---
While our Architects continue with their hectic schedules, we here in the Chronos Studeos media team are working behind the scenes to upload more of their 3D visualizations to our online portfolio.
We'll also be bringing you further blog posts and video tutorials, so please stay tuned and share in our journey.
In the meantime, Hassan and the rest of the Chronos Studeos architects and visualizers are keen to hear your voice, so please feel welcome to leave any questions or comments below. Or, if you prefer, email us privately via the Contacts page here.
We make sure to respond to every single message and look forward to hearing from you!
---
::
Chronos Studeos Video Archive
::
[/vc_column_text][/vc_column][/vc_row]