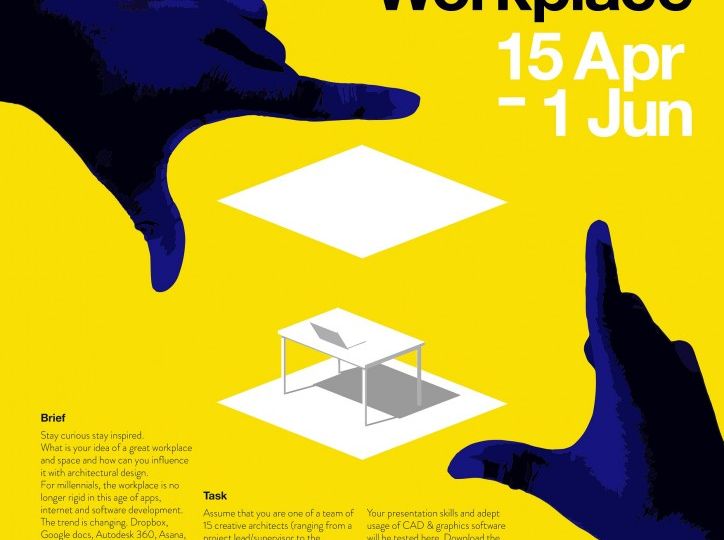 Yes, everyone at Chronos Studeos is very excited to work on this year's edition of The Competition as we team up with a host of amazing figures to celebrate and promote the talent of the next generation of Architects.
Read on to discover what you should do to enter The Competition 2016. Who knows, all too soon it could be YOU up on stage receiving our top prize and setting off on a plane with our Co-Founder, Hassan Anifowose to the West Africa Architecture Festival slated for the 2nd half of 2016.
---
The Brief
The idea is to raise a generation of architects who want to revolutionize the workplace and deviate from the status quo. What is your idea of a great workplace and space and how can you influence it with architectural design.
For millennials, the workplace is no longer rigid in this age of apps, internet and software development. The trend is changing. Dropbox, Google docs, Autodesk 360, Asana, can make people work remotely and at different hours across the globe. However, not everything can be done remotely. As much as architects want and desire creative freedom, the studio still remains a great place to have meetings, make design reviews, brainstorm and collaborate.
This competition is a propellant for the future workplace. A creative place for architects to work, learn, play and relax, with all that they need. A place full of light and life.
---
Task
Assume that you are one of a team of 15 creative architects (ranging from a project lead/supervisor to the youngest intern) working on a big skyscraper project. Create your dream workplace – someplace you want to go, somewhere you want to grow and learn in. A collection of spaces with any or more and not limited to the following; play zones, wide open studios, creative walls, meeting units, library/study or research zones.
You are required to make 2D presentations to high standards and produce a few 3D renderings of the workplaces alongside your sketches and ideas, workflow, design processes and colours & material selections. Your presentation skills and adept usage of CAD & graphics software will be tested here.

---
Procedural Rules and Conditions
Teamwork: Each submission can be an individual or a group. Each group should be comprised of not more than 2 or 3 participants and each participant's name must be clearly stated in the online registration and entry submission email.
Participants are allowed to modify the drawings to their design tastes but must not completely deviate from the scheme. i.e overall floor layout size. Walls/partitions and spatial arrangement can vary in your submission.
Versatility: Your choice of software is unlimited. It is important that you generate clean and precise presentation drawings and 3D images to express your ideas of an ideal workplace as explained above. The judges will look out for your ability to use the software tools to achieve the task to good submission standards.
---
Eligibility
The competition is open to Architecture Students in selected Nigerian Tertiary Institutions.  Please check the registration page to see if your Institution is listed. Entries shall be accepted from students in all levels (OND/HND/Undergraduates and Postgraduate/Masters).
---
Submission Requirements
Upon registration, you will receive links to set up a username and password to our secure submission portal and you can also create it by clicking here
Completed presentation drawings must include sheets showing analysis, concept design & ideas, planned spaces, furnished spaces, computer-generated perspectives (3D) imagery is required (as much images as necessary to express your idea); No physical model is required
---
If you have trouble viewing files, please download WinRAR from here (click on the download button for your corresponding windows version of WinRAR i.e. 32bit or 64bit and then click the green 'download latest version' button)
Dates and Deadlines
The commencement date is Friday 15th April 2016. Email submissions must be made latest on 15th June 2016
3 winning entries will be announced at the Creative Architects Event on Wednesday, 13th July 2016
---
Awards
The winning entries shall be announced at the Creative Architects event at the Muson Centre, Lagos Island, Lagos. They will be displayed in print during the event.
The best entry (individual/group) shall receive their cash prize NGN100,000, and return flight tickets to 2016 West African Architecture Festival
The two runner-ups shall receive their cash prizes at the event NGN70,000 & NGN50,000
All 10 top entries will be published on chronos-studeos.com/blog
---
Enquiries
We will be glad to answer any questions you may have concerning the competition. All enquiries should be directed to mosun@chronos-studeos.com
---
For those of you who'll be at Muson Centre for the Creative Architects Event on June 15th (ticket booking to start soon), we hope you'll have your smiles at the ready for the people from, BezalelForce Studios whom we've commissioned as the Official Photographer for the Creative Architects Event.